AGREF Acquisition and management of agroecological references of the fruit sector
AGREF
A complete management tool for the farm
Agref is a data management tool adapted to the Reunion Island fruit sector for professionals in the reunion agricultural sector. This tool allows to manage data at different scales from the global approach of the farm until the detail of the technical itinerary of the different crops. It allowsto manage the productions in all their dimensions : administrative, agronomic, technical and economical via a simple interface, intuitive and secure.
The originality of Agref lies in the integration of a post-harvest production monitoring module in order to know the routes within the sector. This makes it possible to have a global approach of the production from the parcel until its marketing by the final actor.
Available in 2 versions
Desktop version
To manage data at different scale from the overall of the farm to the detail of the technical itinerary of the different crops and the post-harvest monitoring.
Visualisation of each level, from the exploitation to the post-harvest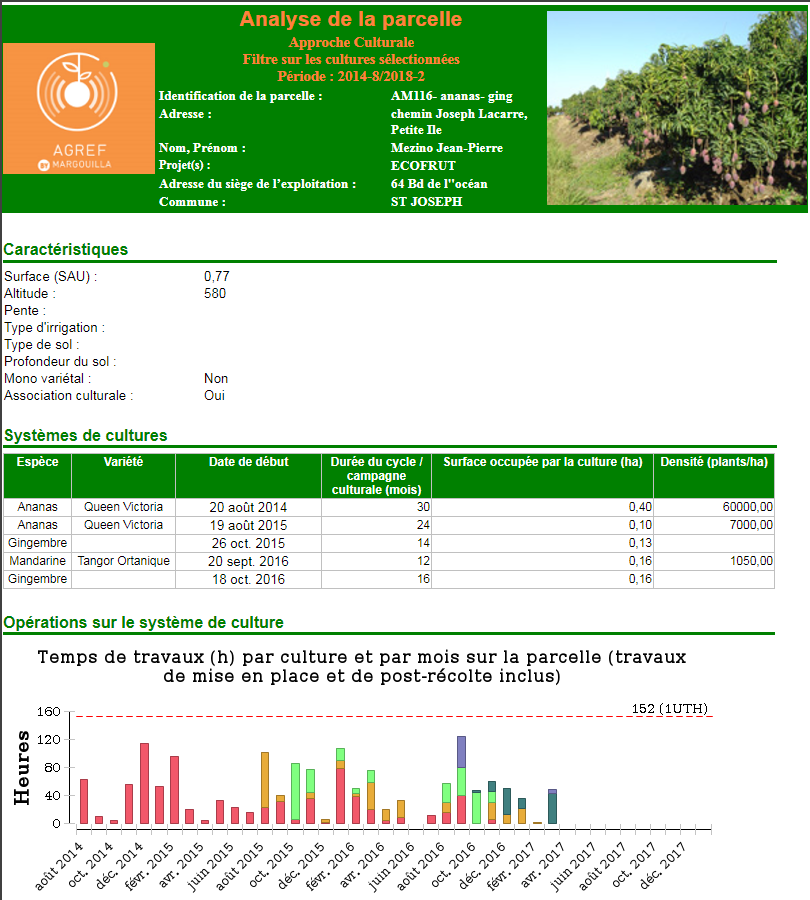 Summary reports at the exploitation and farm level to manage activities
An export module to extract data in an Excel file

And an administration module to enter referential data
Mobile version
To allow the user to go out in the field with the necessary data
Enter the technical itineraries and the batches of crops in progress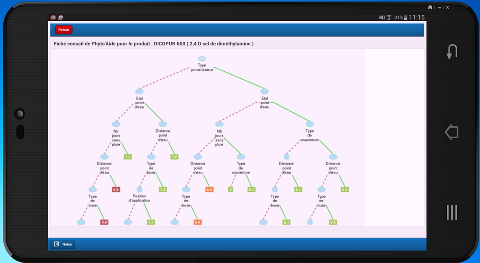 Carries an advice module on the use of phytosanitory products
Agref also offers the advantage of operating in disconnected mode (without internet connection) and is equiped with a synchronization mechanism when returning from the field.